Pharmacists Perceptions Of Telepharmacy Implementation In Pharmacies
Pharmacists Perceptions Of Telepharmacy Implementation In Pharmacies
Keywords:
Pharmacy, Pharmacists, Perception, Telepharmacy
Abstract
Background:  The pharmacist's perception is important to find out whether a pharmacy can implement telepharmacy, which is a new innovation in the pharmaceutical field that requires adaptation in implementation, especially in pharmacies to provide high quality pharmaceutical services to the community.
Objective: This study was to determine the pharmacist's perception of the implementation of telepharmaceuticals in pharmacies.
Methods: In this study using quantitative methods with analytical observational design, namely cross sectional research design and sampling technique in this study using Consecutive Sampling technique.
Results:  based on the results of research with 134 pharmacist respondents, it shows that pharmacists' perceptions of telepharmacy implementation in pharmacies show positive perceptions of drug insurance as much as 120 (89.5%), on drug prices 107 (79.8%) positive perceptions, on consumer rights have a positive perception of 130 (97%), on the convenience obtained using telepharmaceuticals have a positive perception of 133 (99.3%), on the regulations governing telepharmacy have a positive perception of 133 (99.3%), and on the risk of selling drugs through telepharmaceutical applications had a positive perception of 84 (62.7%). But only as many as 32 (23.9%) pharmacists who apply telepharmacy in pharmacies seen from the pharmacist's interest in implementing telepharmacy in pharmacies as many as 101 (75.4%) pharmacists are interested in implementing telepharmacy.
Conclusion:  Pharmacists' perceptions of telepharmacy implementation in pharmacies on drug assurance, drug prices, consumer rights, convenience, regulation, and telepharmacy risks are positive.
Keywords: Pharmacy , pharmacist ,perception, telepharmacy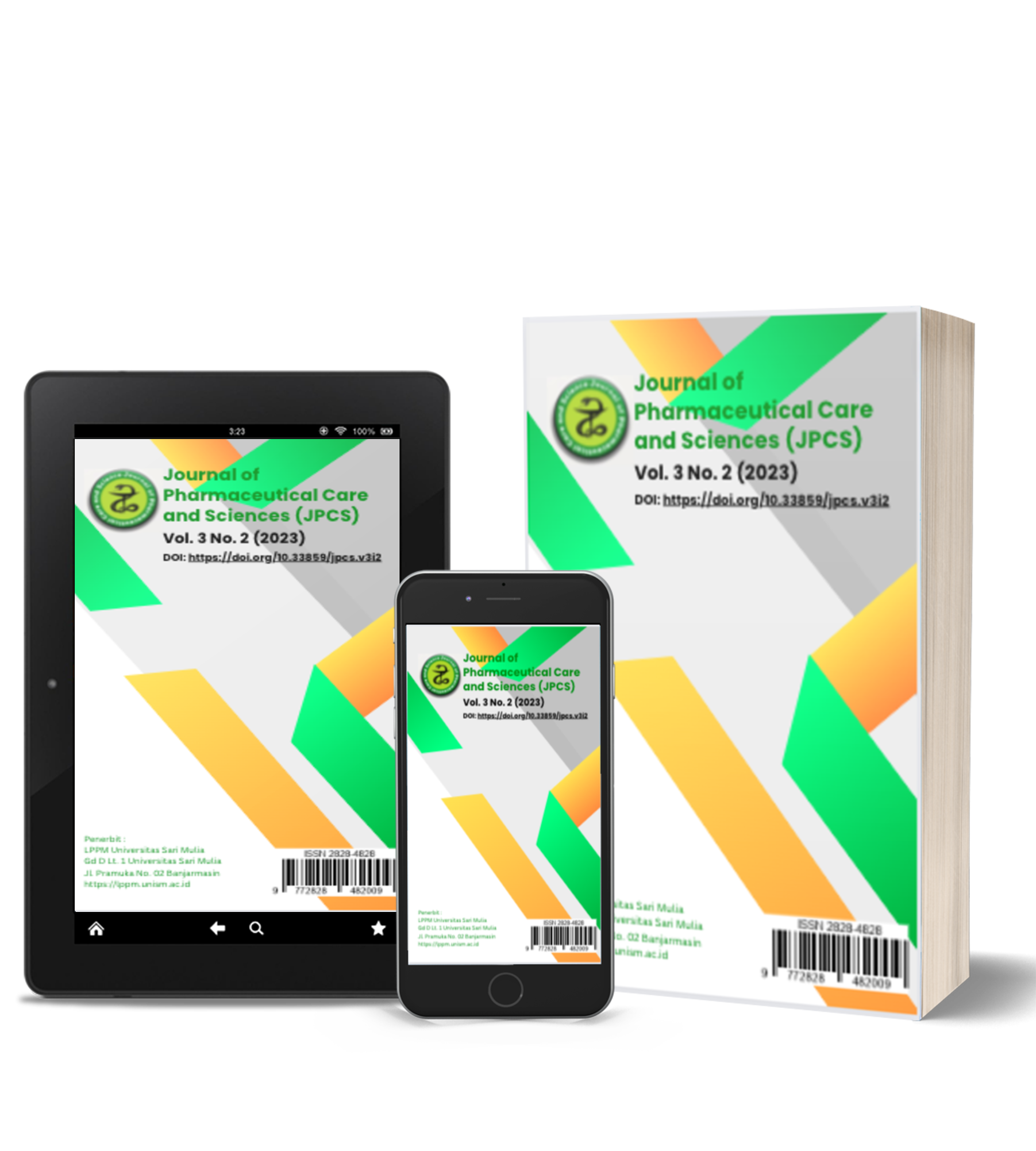 Downloads
How to Cite
Naufal, M., Yuwindry, I., & Rizali, M. (2023). Pharmacists Perceptions Of Telepharmacy Implementation In Pharmacies: Pharmacists Perceptions Of Telepharmacy Implementation In Pharmacies. Journal Pharmaceutical Care and Sciences, 3(2), 109–114. https://doi.org/10.33859/jpcs.v3i2.249